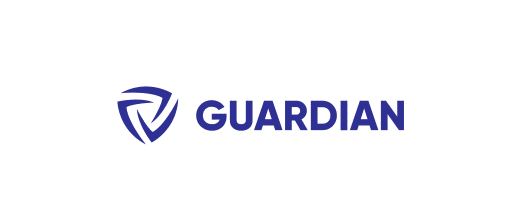 Using AVAIL Health, powered by Guardian, AEC professionals will easily monitor and manage Revit content and project health, saving time and resources
Lexington, KY and Bozeman, MT. – Nov 18, 2019 – AVAIL and iconicBIM are teaming up to help design and construction firms manage the health of their Revit content and projects. This partnership enables Guardian technology to be provided alongside the AVAIL platform with a joint commitment to maintaining compatibility and developing tightly integrated features. These new capabilities will become part of "AVAIL Health, powered by Guardian".
AVAIL is currently used to deploy and manage Revit content across many of the world's leading design firms. Guardian will become a key part of AVAIL's Revit content management strategy to Evaluate, Cure, Deploy, and Defend. While the companies work to jointly develop Revit content evaluation capabilities, AVAIL will begin introducing existing Guardian technology to its Enterprise customers as part of the AVAIL Health "Defense" strategy in January.
"Taking on BIM-related content management is a thankless job that falls in the laps of many BIM Managers across our customer base," says Randall Stevens, AVAIL CEO. "Our partnership with iconicBIM to integrate their Guardian technology with AVAIL helps fulfill a holistic Revit content and project health strategy that will relieve much of that burden."
AVAIL improves productivity by providing fast and easy access to the vast amounts of digital content and information across a firm's network. Guardian improves project health for leading firms by cleaning content that deviates from company standards and guiding users' decisions.
"Our customers really desire cohesion between their most preferred business critical solutions. This partnership represents our commitment to that," says Parley Burnett, iconicBIM CEO. "We are very excited to add AVAIL as one of our valued partners in our mission to bring unprecedented user guidance and standards automation to the masses in both native and integrated ways."
AVAIL and iconicBIM will be exhibiting at the annual Autodesk University conference between November 19-22, 2019, in Las Vegas, Nevada. Visit the AVAIL AU event page for updates.
You can find more about AVAIL at getavail.com and iconicBIM's Guardian at iconicbim.com/guardian.
About AVAIL
AVAIL has gained recognition among architectural firms as the software of choice for managing Building Information Modeling (BIM) content. Spun-out of ArchVision, a provider of rich photo-realistic content (RPC), AVAIL leveraged its industry expertise to address the growing problem of digital asset management. Our unique solution is why industry leaders like Gensler, Dialog, Leo A Daly and WATG have adopted our Software-as-a-Service platform to help their teams create and manage successful architectural designs. To learn more about us, visit getavail.com
About iconicBIM
The many challenges faced during the building design and construction process are causing leading firms to discover the bold, new software solutions developed by iconicBIM LLC. Our flagship product, Guardian, focuses on allowing administrators to prevent issues with standards misalignment and user actions rather than attempting to react later. This ability to act proactively in an automated, cloud-driven, manner, causes users to claim Guardian as "one of the core programs necessary to globally manage BIM." Visit iconicbim.com to learn more.
###
Contact : Jim Clifton, jclifton@getavail.com, 859-421-2324