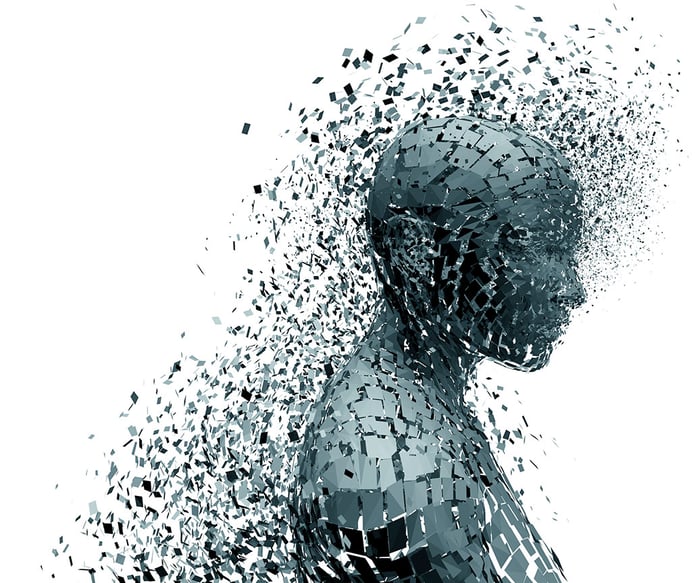 As buildings have become more complex and BIM has changed demands, AECO projects now generate far more design information. Here are four tips on how BIM Managers can prepare for what's coming up.
Today, one project can involve as many as 100,000 digital files—50 times higher than a decade ago, and that volume continues to grow. It's not hard to imagine a designer or engineer spending 30 minutes or more a day just searching for content. The incremental loss of productivity across multiple users and weeks quickly adds up, with the collateral damage being reduced efficiency and design quality.
The increasing digital demands have strained traditional content management methods to the breaking point, forcing BIM managers to look for better ways to solve the problem. Many firms continue to struggle with hierarchical folder systems that force users to remember where they stored files. And to further compound the problem, they're often working across disparate storage systems depending on the application and file type.
Use these four tips to guide your BIM content management search in the right direction:
tip 1: knock down content silos
Firms are continually looking for ways to streamline processes and produce higher-quality, client-focused solutions — and common access to standardized BIM content is integral to that mix. Look for solutions that cross boundaries and silos.
To eliminate redundancies, proactively correct problems and streamline workflow, the ideal BIM content management solution must meet these criteria:
Standardized library to ensure content consistency
Improved review process to maintain current, approved content
Shared guidelines for creating models to avoid rework and errors
Security to protect intellectual property and confidential data
Tip 2: Focus on search, indexing and user experience
The user interface of a BIM content management solution should provide simple navigation focused on the designer experience. When AECO firms have dozens if not hundreds of people in content-related roles, it's important that all have access to the same information, but in reality, people work in silos. When your CMS supports indexing and organizing of any file type, silos come down. Search must be flexible, but robust, with easily customized organization and search capabilities. And since BIM files tend to be graphic in nature, fast-loading thumbnails to visually preview and quickly identify content will further enhance the user experience. Time savings result from giving designers better ways to manage content and find information so they can then focus on quality designs and improved aesthetics.
Tip 3: Optimize where content is stored
In recent years there has been a push to move everything to "the cloud". While cloud storage of your content can present some advantages like ready access when not at the office, it also presents a new set of challenges that are often overlooked. When files are stored in a cloud location they must be downloaded to be consumed. This presents real challenges for reusable libraries of content that must be downloaded, processed and republished whenever changes to that content must be made. It can also present frustration when content that must be continually downloaded every time it is used in AECO-related desktop application. Hybrid solutions that allow content to be stored "on-prem" or in the cloud offer maximum flexibility and efficiency.
Tip 4: break old content habits and mistakes
Productivity and quality improvements — or problems — have an impact beyond the design stage. One problem many design firms face is that both individuals and entire teams go back to old projects and carry forward old mistakes to new designs. If there's no go-to place for standardized details, that creates a constant risk of introducing old errors into new work. Detecting and correcting an error costs much more if not caught until the construction phase, so it's prudent to minimize mistakes at the design phase. By making the right content available, old mistakes stay in the past, and downstream projects have better outcomes.
Five more considerations for bim managers
AECO firms need a scalable tool to organize and search content that also works well with the content generated and used in dozens if not hundreds of software applications in use across the workflow. Knowing what is being searched for becomes one of the most important pieces of knowledge you can gather to improve content management. Use these five criteria to select the right solution for your BIM content management, search, and workflow needs.
Intuitive interface: Look for a solution that goes beyond relying on file names for search and filtering. Solutions that support additional tags can allow users to filter content, narrowing their search to smaller subsets of content that can be visually identified.
Workflow support: Remove silos by making content accessible across teams and applications.
Cultural match: Look for a solution designed by designers with experience in the AECO industry.
Simplicity: Overcome the limits of a hierarchical folder means of file storage so users can easily find the content they need.
Analytics: Improve processes by seeing what is being searched, found and most importantly not found!
BIM content management becomes a huge challenge for AECO firms, particularly for integrated design firms where information must flow across teams of architects, engineers, interior designers and landscape architects, each thinking about that information in different ways. This customer story details how Technology, Practice Management, Quality, Codes and Research groups at one nationally known firm worked together to find and deploy a functional library and content management system (CMS) that met all their needs.