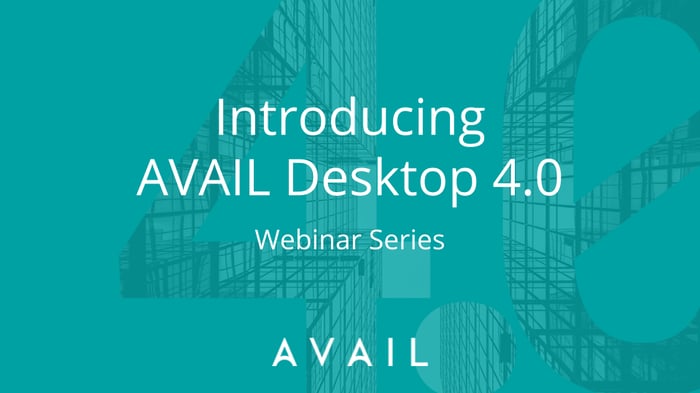 Whether you are new to AVAIL or an existing customer, we want you to upgrade your experience with the help of our 4-part webinar series outlining the new overhaul of AVAIL's Desktop Application (links below).
ON-DEMAND WEBINARS
In each webinar, CEO Randall Stevens used his blog post, "We Believe," as the framework to focus on key design principles and how they manifest themselves in the product.

Attendees of all four sessions not only gained a great, new appreciation for the power of AVAIL, but also earned an AVAIL Desktop 4.0 power user certificate and free lunch from Grubhub!