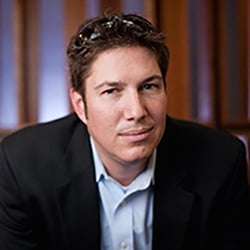 Well versed in B2B technology initiatives, Kent Lewis rounds out AVAIL's customer adoption and activation team.
Lexington, KY – April 10, 2019– Content management leader for the AECO industry, AVAIL, announced the hiring of Kent Lewis as their Director of Customer Success. Kent brings more than 17 years of experience in software technology and innovative ideas for customer training, onboarding and retention. Kent joins AVAIL after three years as Operations Manager at House Right Production where he designed new processes around sales, purchasing and contract management.
"Kent's extensive experience in the software industry is unmatched and he brings a wealth of knowledge to our growing team and customer base. He'll be driving our customer success initiatives that will help lead the company to the next level," said Randall Stevens, AVAIL CEO and founder.
Kent joins a customer-centric sales team who works closely to guide prospective buyers through the purchasing journey towards successful implementation and user adoption. With this position, the firm continues its commitment to providing clients a seamless experience as they transition to AVAIL. Kent will oversee the entire customer process from onboarding and training, through support to user adoption. "I am thrilled to be a member of the AVAIL team," states Mr. Lewis, "The majority of my career has been spent in the software industry and I look forward to leveraging my background to ensure that we exceed AVAIL's current and future customers' expectations."
Kent holds a BBA in Computer Information Systems from Morehead State University. He worked for six years in Global Business Development and Worldwide Product Solutions at startup Exstream Software before helping transition the firm during their purchase by HP in 2008. Community-minded with an appreciation for how the sharing of ideas can create positive change, Kent produced Kentucky's first TEDxLEX event and was named as a Top 50 Connector in Central Kentucky, a public nomination process recognizing civic contributors.
About AVAIL
Headquartered in Lexington, KY, AVAIL's Software-as-a-Service platform helps teams in the AECO industry better organize, find, reuse and connect information throughout the complex building lifecycle.Privately-held, AVAIL was spun-out of industry pioneer ArchVision in 2016 after discovering a unique way to manage the rapidly growing amount of Building Information Modelling (BIM) content. Industry leaders like Gensler, Leo Daly, and Populous have adopted AVAIL to more efficiently create high-quality designs and predictable project outcomes. Learn more by visiting getavail.com.