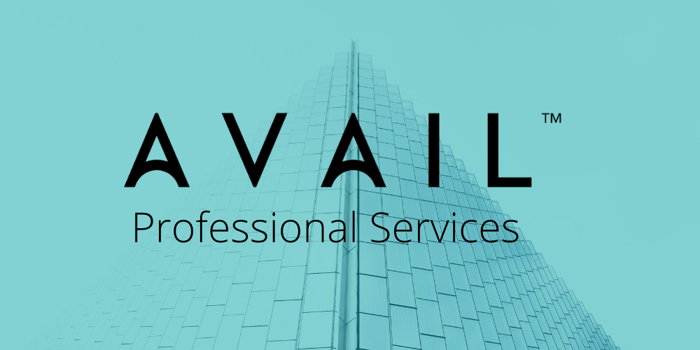 An interview with Jim Clifton, COO of AVAIL, highlighting AVAIL Professional Services, the hiring of Adrianna, and future offerings aimed at driving user adoption and maximizing ROI for AVAIL clients.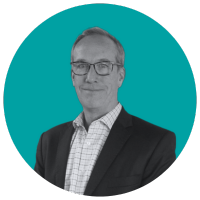 Why was AVAIL developed?
JC: AVAIL was created to find solutions to the growing problems associated with managing the "loose content" and disconnected information in the AEC industry. Firms don't measure the cost of finding things they need within their digital environments, in folders, on networks, or in the cloud…but there is a great deal of time wasted looking for things. Then, imagine you can't find it! But you need it. You need it for a project, for a presentation, or for a convincing argument. So, you recreate it and save it to your drive so that it's accessible in the future, but this could introduce potential errors and complications downstream.
Why did AVAIL decide to start a professional services team?
JC: During implementation, firms, even the most tech-savvy, asked us to affirm that they were "doing it right". Essentially, they wanted to know that they were on the right track for their given content management situation. We work closely with our customers and based on what we've seen in many successful implementations, we were able to abstract best practices for implementation. We also wanted to make sure we could offer strategic planning outside the typical scope of training and implementation. So, we decided to start a service offering to help ensure our customers were successful in integrating AVAIL into their workflows.
What were you looking for when you hired Adrianna?
JC: We knew we needed someone who had real, hands-on experience with firms and their workflow challenges. Someone who understood the challenges of implementing technology in different environments with a multitude of variables. Someone who had the right demeanor and attitude to work with customers as they untangle complex issues.
What does she bring to the table that was not previously offered or apparent?
JC: Deep industry knowledge and experience. She has been on both sides, acting as a consultant but also as an engineer in a firm. Both are invaluable and needed when implementing technology.
Why did you start with AVAIL Optimization as the first offering?
JC: We found that firms needed and wanted to rethink and refresh their approach to better leverage the power of AVAIL. As she came up to speed, Adrianna noticed clients were continuing to use AVAIL the same way as it was originally designed to be used, as well, AVAIL Analytics gave a deep understanding of user trends across firms. So we created the Optimization Service to help refresh content while updating the technology to better work within the firm's process - all with the goal of driving deeper user adoption.
What other offerings do you see coming?
JC: Our offerings will evolve with the needs of our clients. A few services we are working on include annual Autodesk updates, lean template management, and harmonizing Revit visual standards. We are also currently working on a partnership with Guardian to help clients clean their content and build their AVAIL organizational structure, reducing the use of inaccurate content in projects over time. The value of content is both graphical and data-driven, and both need focus. A few services we are working on include annual Autodesk updates, lean template management, and harmonizing Revit visual standards.
How should firms prepare for a discussion with Pro Services?
JC: Things to think about:
Why are you looking at a content management solution today?
How do you currently organize your content? What is your folder structure/organization?
Are you looking specifically to organize Revit content or organize content firmwide?
Tell me about your Revit implementation and the history of your technology adoption.
How do people begin to search for content today? Old projects? Revit-structured folder structure? Your network?
What is Professional Services' role in the greater landscape?
JC: We want to help reduce the learning curve and accelerate the firm-wide implementation of AVAIL. Our primary intent is to drive AVAIL adoption among existing customers. However, over the long term, we want to help better drive the adoption of AVAIL with new clients as well. We recognize that when AVAIL is used comprehensively, the ROI for the firm intensifies. In a perfect world, AVAIL partners with its clients, bringing the necessary partners and technology to achieve their workflow goals.
To Learn More About AVAIL Professional Services and To Schedule a Meeting, Visit: