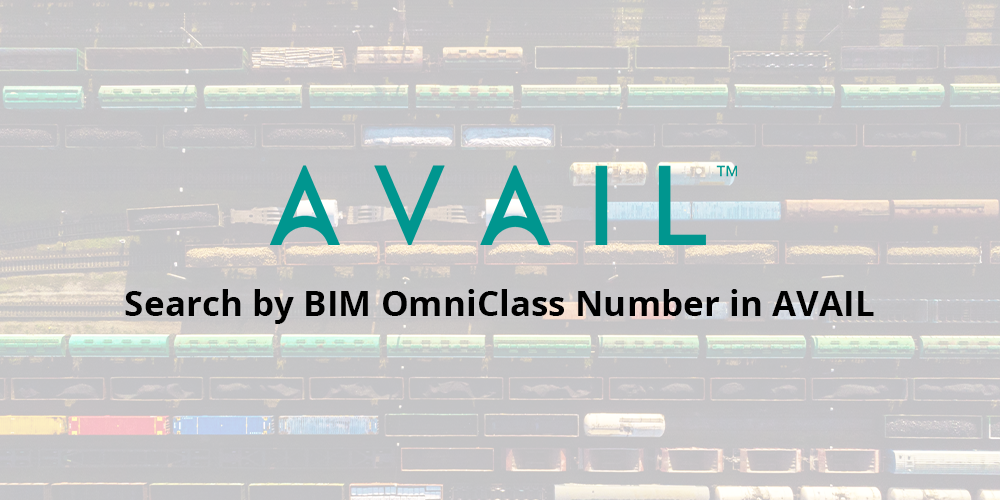 Make your OmniClass data more editable, searchable, and accessible with the AVAIL Revit Tag Generator and AVAIL TAG IO tools
Like any other classification system, OmniClass is only as useful as the quality and accessibility of its data. AVAIL automatically pulls parameter data from your Revit files and turns it into searchable metadata.
OmniClass™ is a classification system for the AECO industry, providing a framework for classifying a wide range of products, materials, and other data. Existing systems that it references for its tables include UniFormat™ for elements, MasterFormat™ for work results, and EPIC (Electronic Product Information Cooperation) for building products.

In practice, OmniClass can be used as a means of sorting, organizing, and retrieving BIM data across multiple sectors, teams, and stakeholders. However, like any system of classification, OmniClass™ is only as useful as the quality of data entry, and the accessibility and searchability of that data. When it comes to Revit and BIM data, ensuring that Numbers and Titles are searchable within your content environment is pivotal to engagement, and guaranteeing that OmniClass takes hold as part of your team's knowledge base.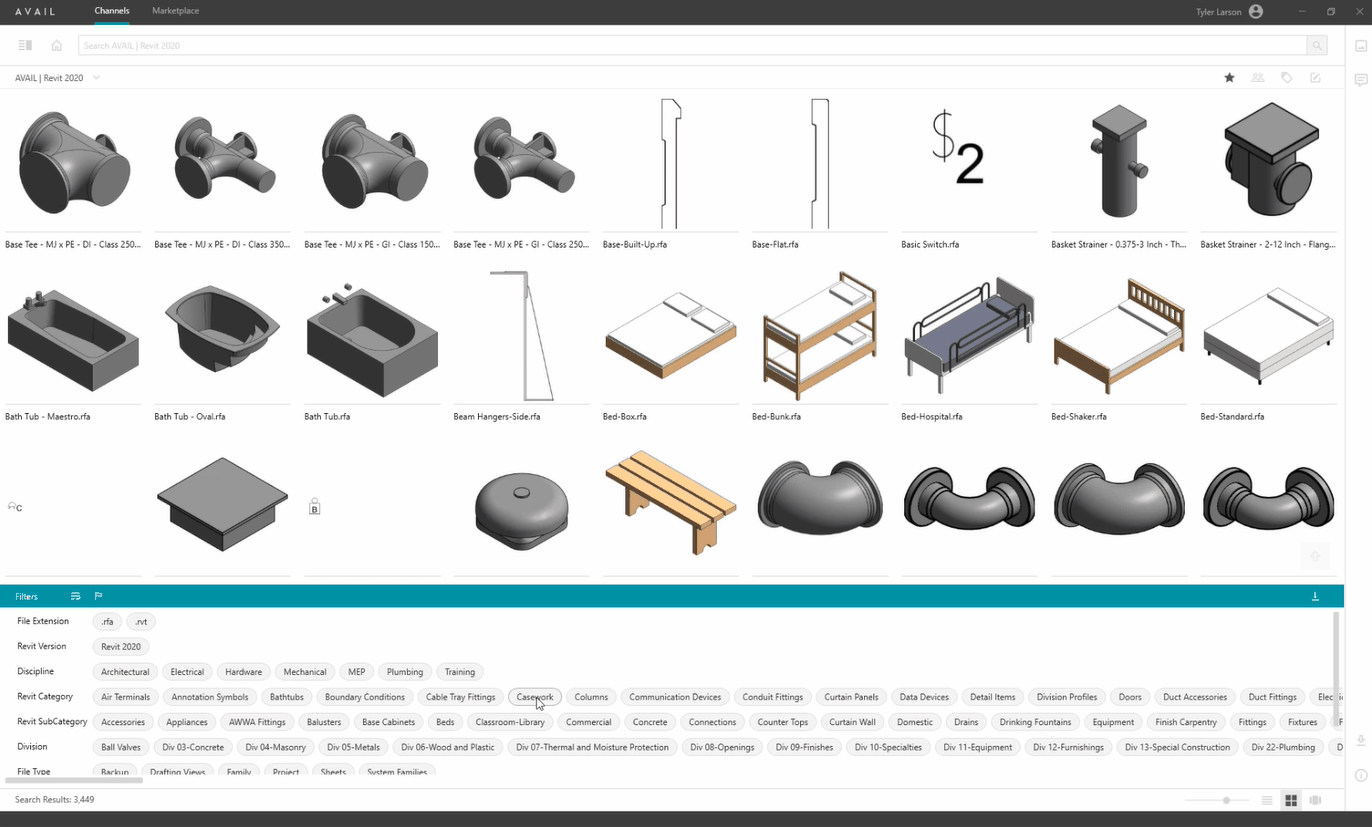 Two Ways to Store and Optimize OmniClass Data

For Revit users, there are two ways one might consider storing and optimizing OmniClass data: Within the Revit environment - via parameters - or as part of Tag Metadata in your content environment. The latter method is helpful for making edits to Revit assets that may not be associated with an OmniClass parameter, and for non-Revit content.

OmniClass Data Inside Revit

In Revit, the OmniClass Taxonomy.txt is stored in the following location: C:\Users\%username%\AppData\Roaming\Autodesk\Revit\<revit version>\ OmniClassTaxonomy.txt
This data finds its way into .RFA files via the OmniClass Number and Title parameters, which can be located and edited inside the Family Category and Parameters dialogue. Many out-of-the-box and manufacturer-specific families will have this data by default, or you can add it manually.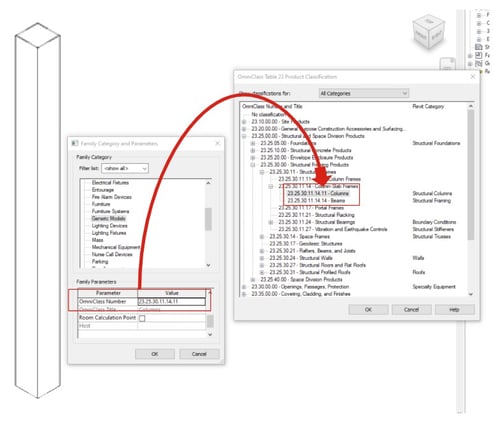 OmniClass data will likely be difficult as a means of searching for content within your Revit files or library due to the challenges of searching by parameters (or any metadata, for that matter) in Revit. This is where AVAIL picks up the pieces: Automatically pulling all the OmniClass Data from your files and associating them with the Revit content in AVAIL via the Revit Tag Generator. This will turn your OmniClass parameter data into flexible, searchable keywords that you can use to locate and sort your files.


OmniClass Data as Tag Metadata
For fast, flexible management of metadata for Revit or non-Revit Content, AVAIL Tag IO provides the ability to sort and assign metadata to content using Excel or Google Sheets, allowing you to use your own preferred spreadsheet functions to optimize your files. Elements like Drafting Views, Sheets, and System Families can also be made expressly searchable via AVAIL Harvest, our new utility which virtualizes previously nested Revit components into discrete objects.

For more info on how AVAIL can improve the searchability and ease of use of all of your BIM assets, request a personalized product demo at https://getavail.com/request-demo/.