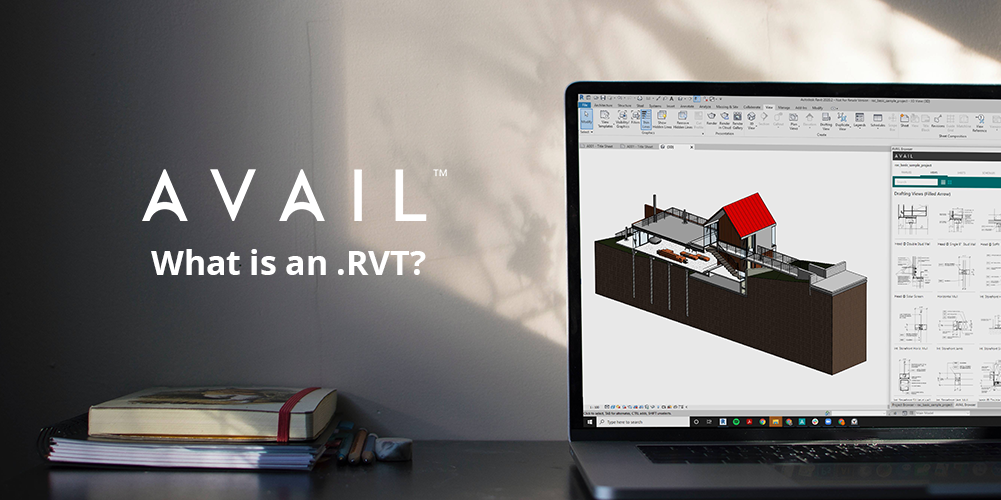 Get more out of your .RVT files by indexing and harvesting them with AVAIL
.RVT is a file extension assigned to Autodesk Revit Project Files, a proprietary format used to create 3D building models and drawing sets. .RVTs are used across the AECO industry to store and edit BIM (Building Information Modeling) data. Project teams can create new projects, model them in 3D using Revit Families, and then use Revit's view tools to create Plan, Section, and 3D views, as well as parametric schedules, legends, and renderings.
Managing .RVT files provides unique challenges, namely that they often contain hundreds (if not
thousands
) of nested elements. These might include System Families (such as walls, stairs, or railings), Drafting Views, Families (such as doors, casework, or furniture), or other elements. Getting to these centrally-stored files can make it difficult for teams to work quickly and stay in-sync.

AVAIL's Desktop and In App Browsers help close the gap between .RVT assets and Revit users, virtualizing all of your Revit elements (via AVAIL Harvest) and pushing them into a simple, user-friendly interface for easy locating and deployment. AVAIL Harvest 2.0 is a Revit Add-in that virtualizes individual Revit elements, allowing you to view and deploy content without a Revit license. This way, you can decide which files you want to use (or view them as reference material) even if you don't have Revit installed. Finding and using .RVT files has never been easier.
Want to learn more about AVAIL? Check out the links below!