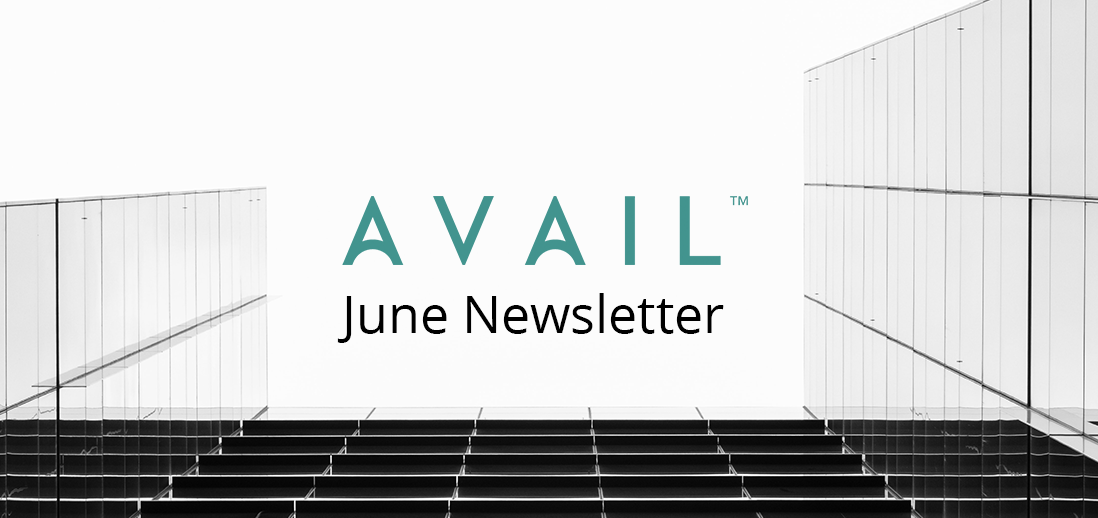 From the Success Desk
And just like that, were nearly to the halfway point of 2021!
Included this month:
The latest version of AVAIL Harvest, version 2.0.10
An article from AVAIL Evangelist, Tyler Larson, on transforming your BIM library in 5 steps
Ever wondered how to prevent Revit backups from being indexed? Check out our Content Filtering Reference Guide in the AVAIL Help Center
Additionally, there are two new ways to share AVAIL with the world. Add AVAIL as a skill in LinkedIn or spread the good word through our Referral Program.
The first half of the year brought exciting developments for AVAIL and we can't wait to share what we have in store for the second half.
---
Show Off Your Skills & Promote AVAIL!

You've put in the work and achieved mastery, now it's time to strut your digital stuff and add AVAIL as a skill on LinkedIn! While you're at it, would you do us the honor of writing a nice review? 4 or 5 stars will do. 😉 But seriously, we'd love to hear your feedback!
---
AVAIL Harvest version 2.0.10 Now Available
Version 2.0.10 addresses minor bug fixes, most notably an issue generating thumbnails and previews for Revit Groups. View the Release Notes
---
Harvest 2.0 in 45 seconds
Not familiar with AVAIL Harvest? In 45 seconds, learn how Harvest revolutionizes Revit content management!
---
AVAIL referral program
AVAIL grows organically through the development of not only a world class suite of technology, but also through the relationships we build with our customers and ecosystem partners.
If you think that AVAIL would be a great fit at another firm, we'd like your help.
Click the link below to schedule a call, and we'll contact you first about the referral. We're not big fans of salesy-programs so this is simply an opportunity to make an introduction and help colleagues at other places learn about our vision and technology.
---
5 Steps to Transform Your BIM Library
Learn how AVAIL takes the 'fear factor' out of AECO content management.

Read more...
---
From the Support Desk
A topic we frequently receive questions about is the use of Filters when indexing. This month we've added the AVAIL Content Filtering Reference Guide to our Help Center! It provides an in-depth explanation of how filters work and includes helpful examples that you can start benefitting from today, including:
Preventing Revit backups from being indexed
The difference between using AND and OR
Using Filter Groups for more advanced filtering

---
AVAIL Offices Closed July 5, 2021
The AVAIL Offices will be closed on Monday, July 5 in observance of Independence Day. Please continue to email any support related requests to support@getavail.com. We will continue to monitor for urgent issues.
Thank you for your patience as responses may take a little longer than normal!
---
UPcoming classes
Thursday July 8, 11 AM ET - Consumer Training
Tuesday July 13, 4 PM ET - Publisher Training 101
Thursday July 15, 11 AM ET - Feature Highlights
Tuesday July 20, 4 PM ET - Consumer Training
Wednesday July 21, 11 AM ET - Harvest 2.0
Thursday July 22, 11 AM ET - Publisher Training 201
Tuesday July 27, 11 AM ET - Publisher Training 101
catch up on our latest webinars!
AVAIL Learning Classroom Series - Feature Highlights: June Edition

AVAIL Learning Classroom Series - Publisher Training 201
AVAIL Learning Classroom Series - Publisher Training 101
AVAIL Learning Classroom Series - Consumer Training