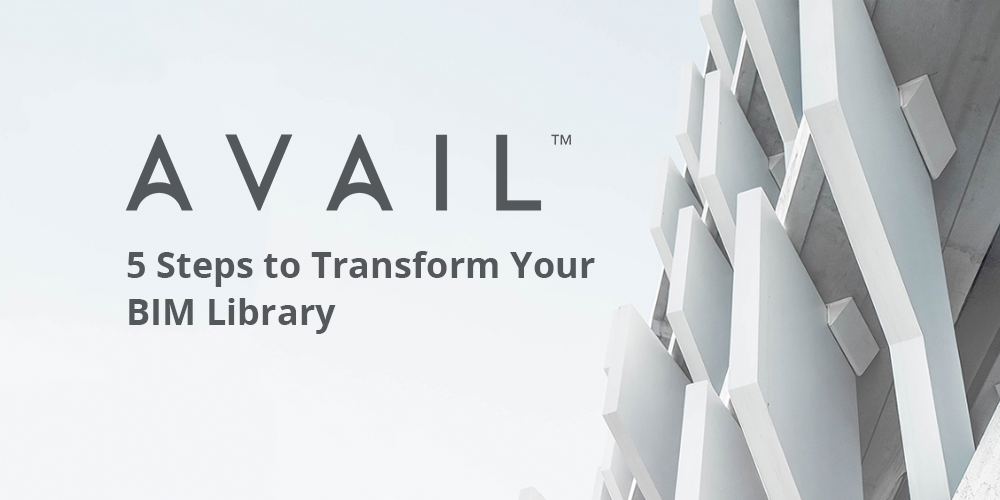 Transforming your content library need not be scary or intimidating; the visual, searchable nature of AVAIL allows you to Identify, Index, Absorb, Filter, and Deliver your content to users with our 5-Step Transformation Workflow.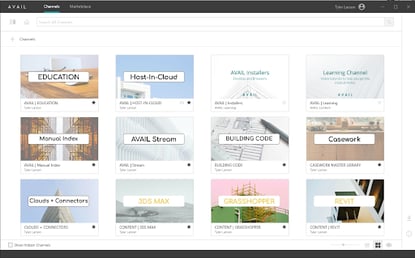 When the time comes to get serious about deploying a content management system (CMS), we often hear firms hesitate around the start date.

The common refrain: It doesn't make sense to deploy a CMS when the existing content, broadly, isn't ready yet.
AVAIL is unique in that it does not require content to be moved or copied from your existing server(s), facilitating an (extremely!) fast + flexible digital transformation.

Why wait? Check out our five step Transformation Workflow below: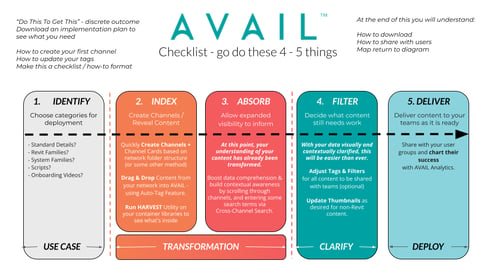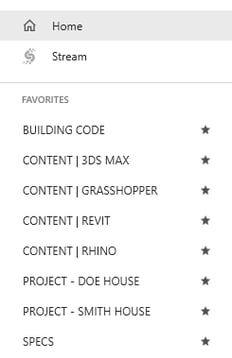 STEP 1: IDENTIFY YOUR CONTENT

A thousand-mile journey begins with one step. Here, teams decide which content they want to reveal in AVAIL. Our recommendation: Index your entire library for maximum perspective and comprehension.
STEP 2: INDEX TO TRANSFORM YOUR BIM LIBRARY
Where the rubber hits the road. For a simple approach to channel creation, translate the highest-level categories in your existing File Explorer system into Channels. You may also create channels based on project, topic, or even file type; since AVAIL leaves your content where it is, you can always change things around later.

Pro-Tip: Run AVAIL Harvest ASAP to get a full 360-degree view of your content arsenal. Reveal all the content lying beneath the surface of your most-referenced Revit container and project files.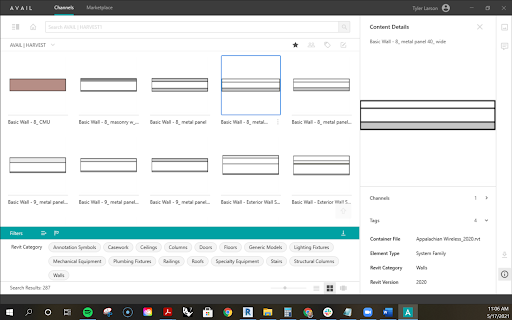 STEP 3: ABSORB YOUR BIM LIBRARY

Absorbing = understanding. This step suggests that you take a quick break from indexing to simply see what you've got to work with. Try typing in a few search terms (i.e. "Doors," "Specs," or "Parking") - you may be surprised by the richness, context, and sheer speed of AVAIL's cross-channel search functionality.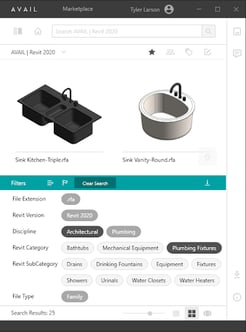 STEP 4: FILTER YOUR BIM LIBRARY

Suddenly, the dreaded 'clean-up process' seems less intimidating: Your content is now searchable and visible, rendering all of your duplicates/near duplicates/data gaps much more clearly. Use our Tags and Filters Panel or the Revit Tag Generator to build a more robust web of search terms.


This is also a good time to create custom thumbnails for any content that hasn't received an update, or to use PIG by IconicBIM on Revit Families. For a full view of tools at your disposal to fine-tune your library, check out the AVAIL Ecosystem Miro board.
STEP 5: SHARE YOUR BIM LIBRARY

All that's left is to decide which channels get shared, and with whom: Our command-and-control sharing philosophy (paired with Active Directory for Enterprise clients) can help get content out to your User Groups swiftly for maximum ROI. Share out additional channels as content progresses towards completion.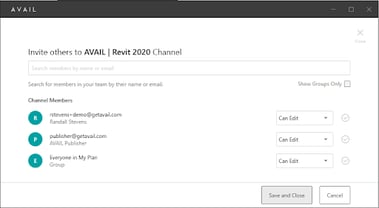 Does this process make sense for your team? If so, schedule a demo to get started!