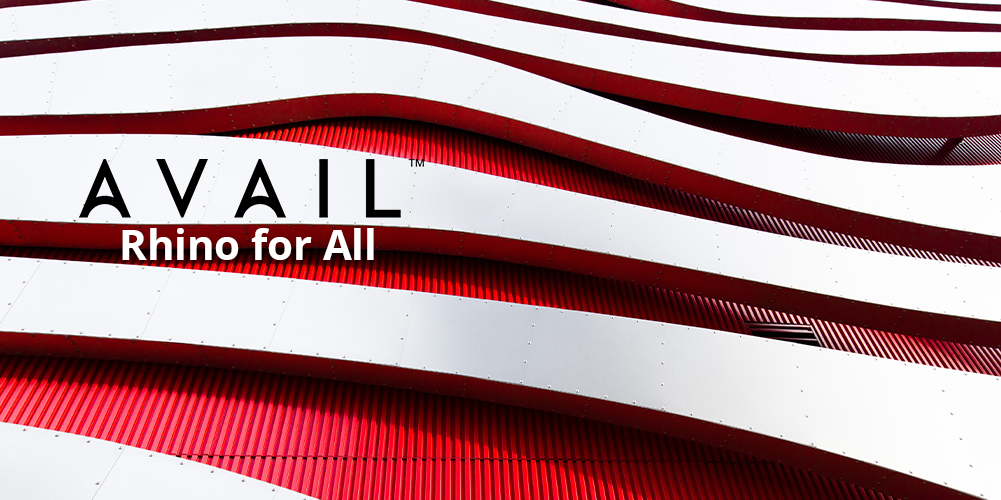 Building an effective, visual, collaborative Rhino Content Library
As content management consultants and experts, we tend to pick up on themes and trends across AECO firms. When it comes to Rhino content, the most common refrain is that designers tend to work in isolation: Developing large stores of Rhino content on their local drives rather than building collaborative, shared libraries. This mentality leads to increased modeling and file searching time, and decreased project consistency and rendering quality.

Below are a few ways that the AVAIL Desktop and AVAIL Rhino Browser increase collaboration and ROI for your Rhino users.
Incentivize Collaboration
Whatever your team's unique Rhino workflows, it's likely there is some content that benefits from sharing across multiple users. AVAIL's "Add to Channel" feature allows users to index their frequently-used files from the network, and then distribute them to team members - without creating multiple copies.
Build Context around Rhino Content
AVAIL's Tags and Filters features allow users to search for and find related elements across their entire content library, increasing the likelihood that valuable Rhino assets will be located and deployed repeatedly. Contextual Search empowers content managers to make content relational and accessible, building unity and connectedness within their library.
Standardize Render Materials
Creating and sharing rich, on-brand material assets with your user group can be a massive time saver for design and rendering teams. AVAIL allows users to index .VRMAT or other rendering asset files so that users can quickly build render environments with the most standard, up-to-date, and optimized materials.


Make Rhino Content Front and Center
Out of sight, out of mind: The age-old problem with deploying Rhino Content is that it often sits unused in archaic, out-of-date folder systems completely removed from the Rhino Interface. AVAIL's Rhino Browser brings your Rhino content front and center - directly into the Rhino interface - helping support more integrative, standardized, and rapid modeling workflows.
Want to learn more about AVAIL's approach to visual, contextual search? Check out the links below!
Why Content Visualization Matters