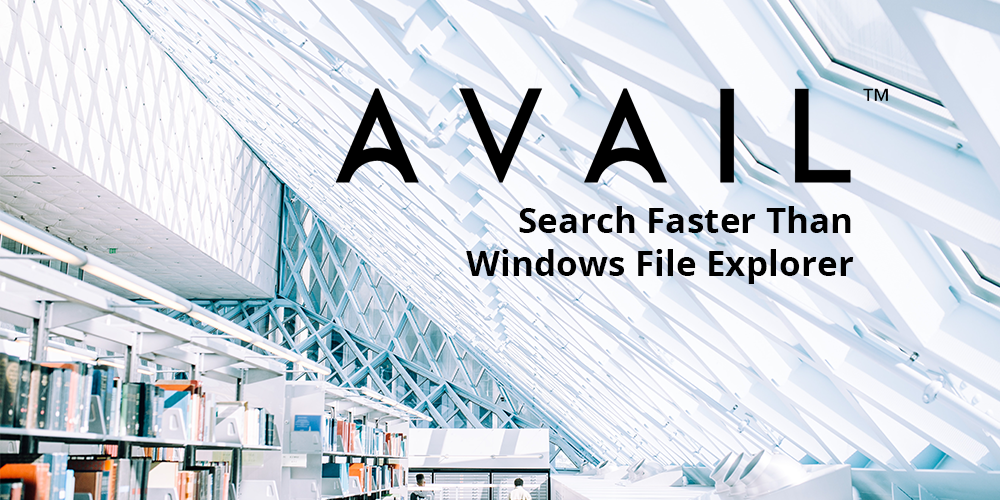 AVAIL Desktop brings your content library to life with light-speed connectivity and controls
Have you ever tried to search your Windows folder system for a keyword?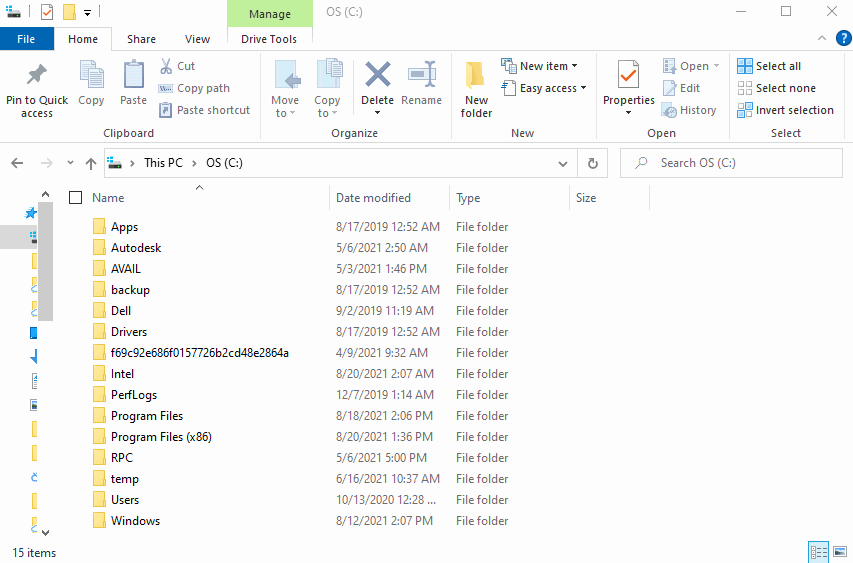 We would venture a guess that you have - and it didn't go very well.
Windows File Explorer is robust as a File Storage system, but when it comes to searching, it isn't what you would expect from a software program in 2021. At AVAIL, one of our core promises has been to provide a better way to navigate files, based on our belief that information should be connected and, when possible, delivered to the user.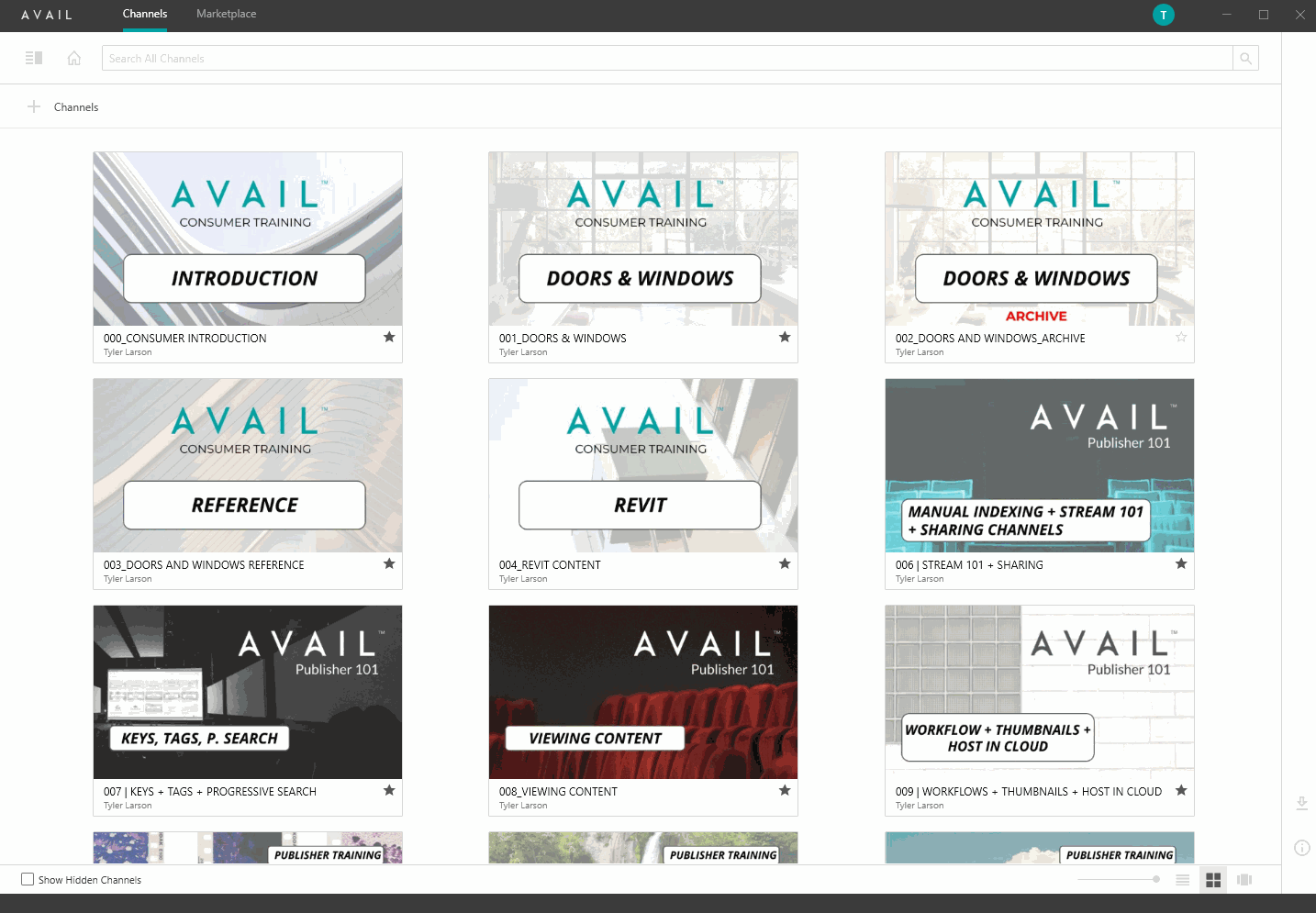 The result of our continued efforts and collaboration with clients is the lightning-fast AVAIL Desktop 4.0 featuring Cross Channel Search, allowing users to search across their entire content library instantaneously, without endless green loading bars or inaccurate results. Simply type a keyword into Search, view the results in bulk (or by channel), then filter and refine by additional (optional) search terms. No matter what or where your content is, Cross Channel Search will find it and take you there - saving time, energy, and reducing rework.
If Cross Channel search functionality isn't enough to sell you on our platform, here are some other ways we've designed AVAIL to be the most responsive, extensible, and visually desirable CMS on the market – giving you the best content search experience ever.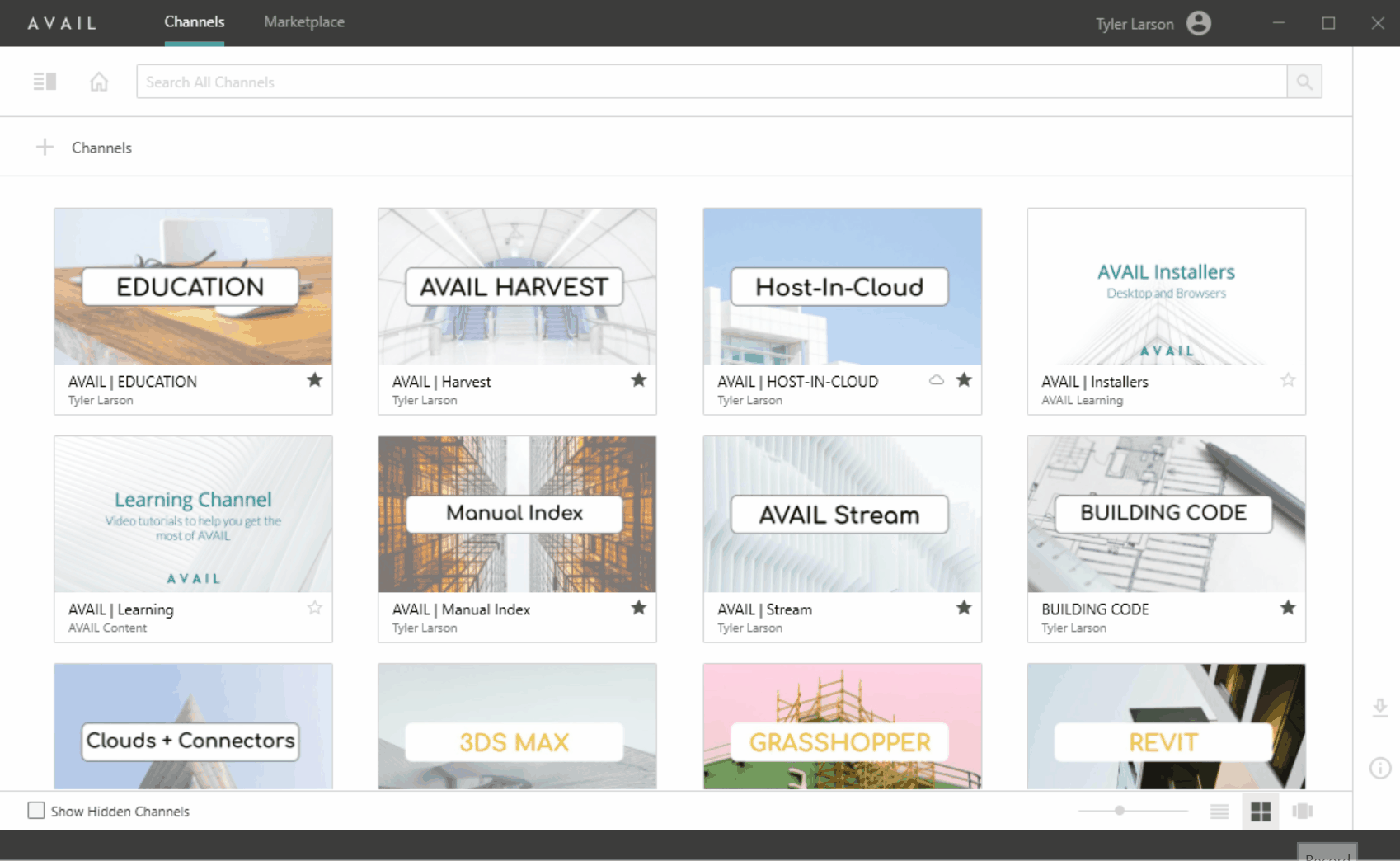 Visual Recognition Makes Findings Files Easier
We believe professionals in the AEC industry need to see information. Seeing files visually (as opposed to in list view) speeds the sorting and browsing process. We have developed AVAIL to be as visual as possible, providing multiple avenues to automate or manually edit content thumbnails to meet your needs. The more visual and easier to find, the better.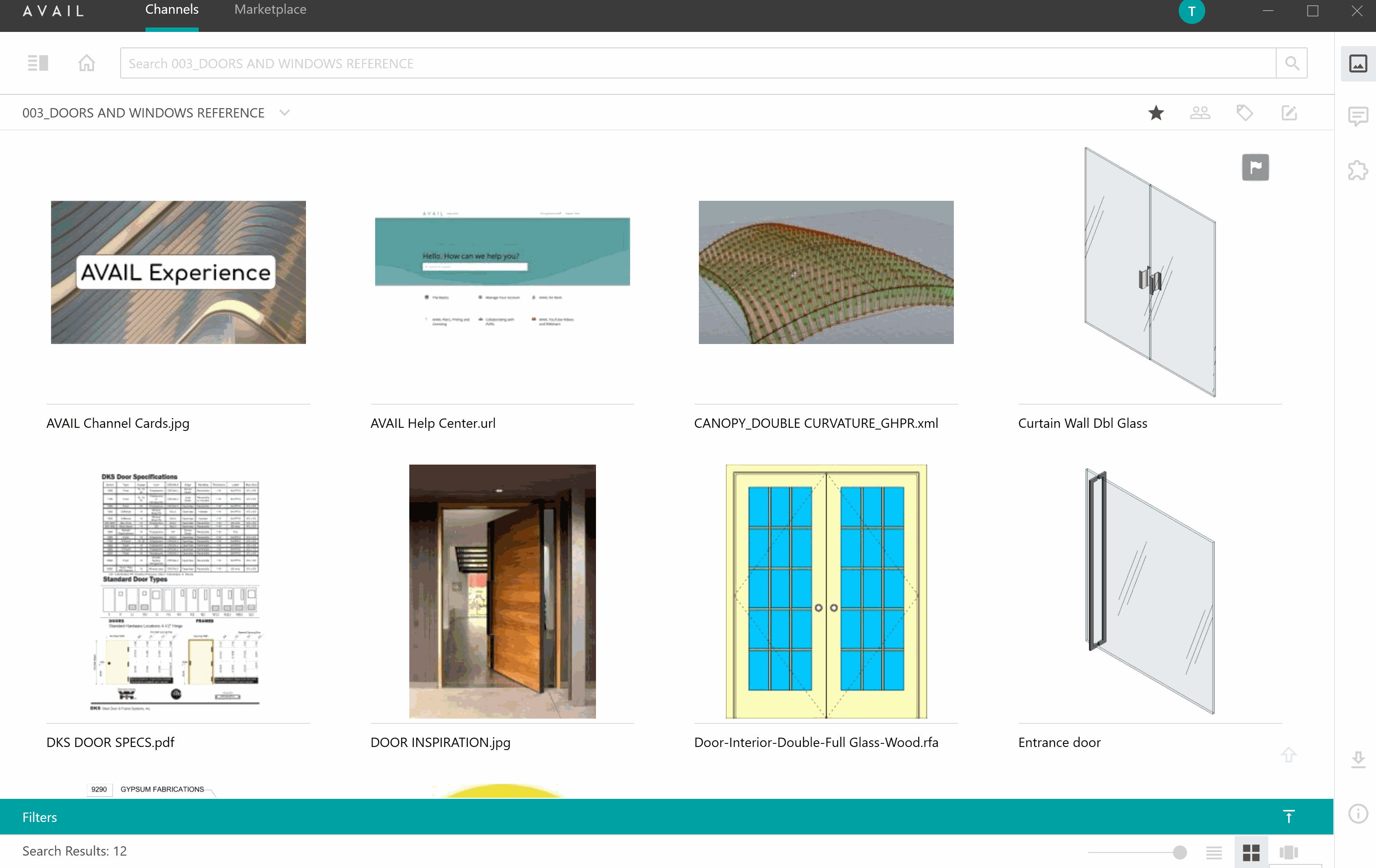 Never Leave The Application
Dozens of open windows in all manner of software programs means that digital content isn't the only thing crowding your computer screen. The AVAIL Preview Panel allows you to view high-resolution panels of any type of content in your library, including PDFs, web URLs, and more. The less open programs and rabbit holes, the more focused flow.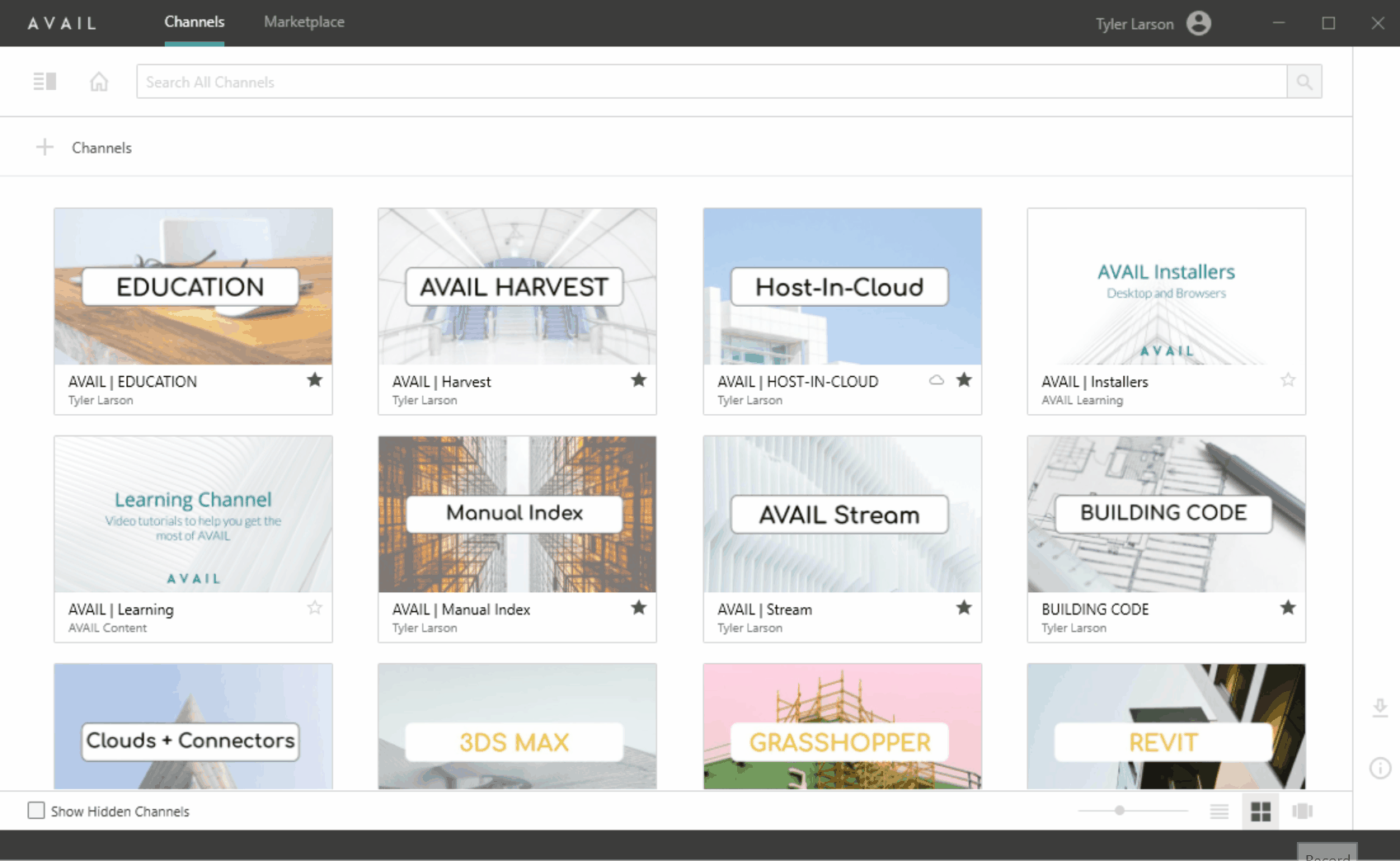 Context Is King
These days we're all generating an incredible amount of data, making traditional means of 'File System' storage and retrieval strategies obsolete. Teams need a way to quickly access, edit, and retrieve content without creating duplicates or repeating editing processes.

At AVAIL, we believe it's not just about seeing content - it's about seeing it in the context of other similar files so you can compare and evaluate options before making the best decisions possible. Our location-agnostic indexing system means that content can live in one file location while being linked into multiple channels in AVAIL. A single point of truth allows you all the benefits of contextual search, without creating unnecessary duplicates.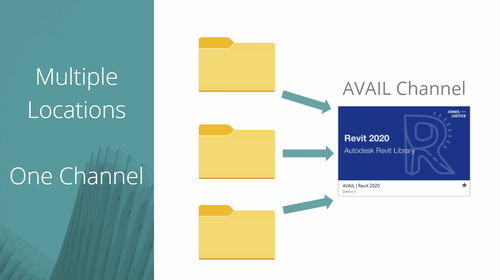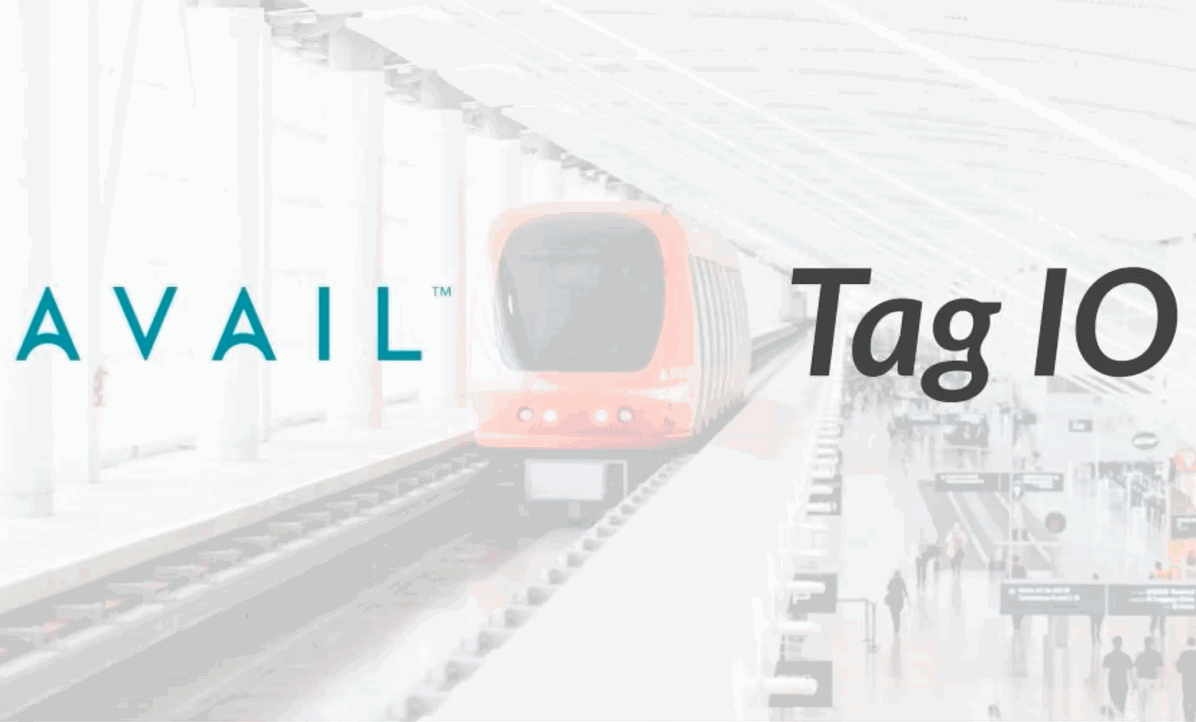 Tags Open Up New Doors
The ability to associate search terms beyond file name with your content comes in the form of Tags, AVAIL's metadata management system. Tags allow you to automatically or manually index metadata into your CMS based on file name, folder location, or other parameters.

The Tag IO Lens allows firms to manage all of their content tags in Excel (or Google Sheets), then push them back into AVAIL. Tag IO is the first of many forthcoming plug-ins developed by the AVAIL team, our customers, or our partners. Making your content tags more discoverable, more flexible, and more accurate has never been easier than with the Tag IO Lens.

AVAIL is revolutionizing what it means to search and retrieve within your file system. Reach out to us for a free demo to see how this can work for you!