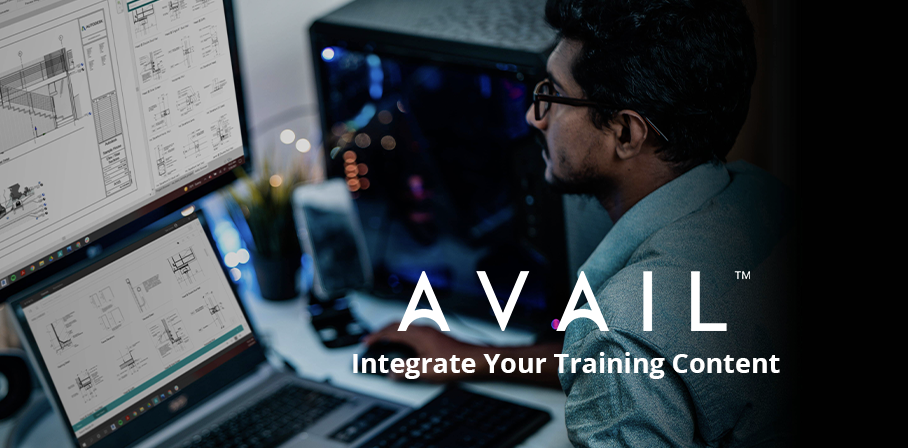 Unite all of your onboarding, drawing resources, and BIM modeling content within one interface using the AVAIL Desktop Browser
An enormous amount of time goes into developing, creating, updating, and distributing training content, i.e. the multimedia resources which form the basis of education and professional development for your team.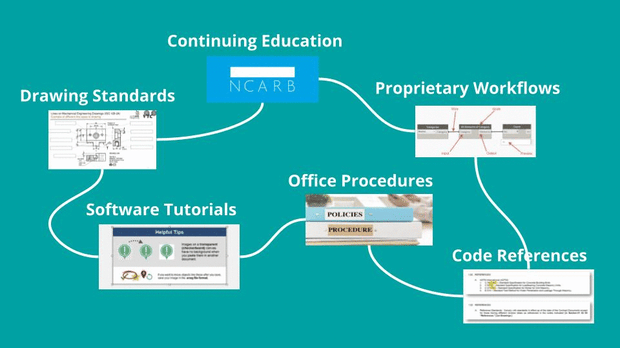 This proliferation of content and resources can feel like a whirlwind: A non-linear, multimedia, interrelated network of resources that overlap and circle back over themselves throughout an employee's career. Any effort to ensure that this content is united, contextual, and visual pays massive dividends for principals, supervisors, and BIM Managers. At AVAIL, we have seen many a 'sigh of relief' as our clients maximize their investment in these resources through robust content management.

Below are a few of the ways AVAIL believes that our unique system provides a profound shift in the training and onboarding experience for our customers:
All In One Place. Part of the challenge AVAIL has committed to tackling in recent years has been the proliferation of places your data can live. Across all industries, the quantity of cloud and server locations for data has increased exponentially - especially with the massive cloud shift during 2020 and 2021. At AVAIL, we understand the need for multiple server locations for data, which is why we are committed to being location agnostic: Allowing your data to live wherever it needs to, while being indexed into AVAIL's holistic environment. This includes your training content, BIM Modeling assets, visual resources, and more.
Context is King. Imagine a world where a team member searching for a 'door' could be greeted with more than just a smattering of Revit families: It could be project standards, family creation tutorial videos, manufacturer's resources, and more, all filtered and keyed by file type and metadata tag. Suddenly, searching for content and understanding how to use it become inextricably linked. We believe that uniting your content is the key to ensuring it is used. Within sight, within mind.


Read Between the Lines.

One of the things clients come to realize when using AVAIL is how much we can gain from a simple thumbnail. If you have read through a PDF one time, it may only take a quick glance at an overall image - where none of the text or graphics are 'legible' - to feel it all come back. We have come to realize the immense value of the thumbnail as a tool for tapping into that side of the brain we often forget about: The ability to read between the lines, and remember things better than we thought we could. And of course, when you do need the full experience, the Preview Panel is there to pull it up for you in full-resolution, without sucking you into yet another software platform.

Keep the focus on the work, not shifting software.
Want to learn more about AVAIL's approach to visualization and workflows? Check the links below!

5 Steps to Transform your BIM Library
Why Content Visualization Matters