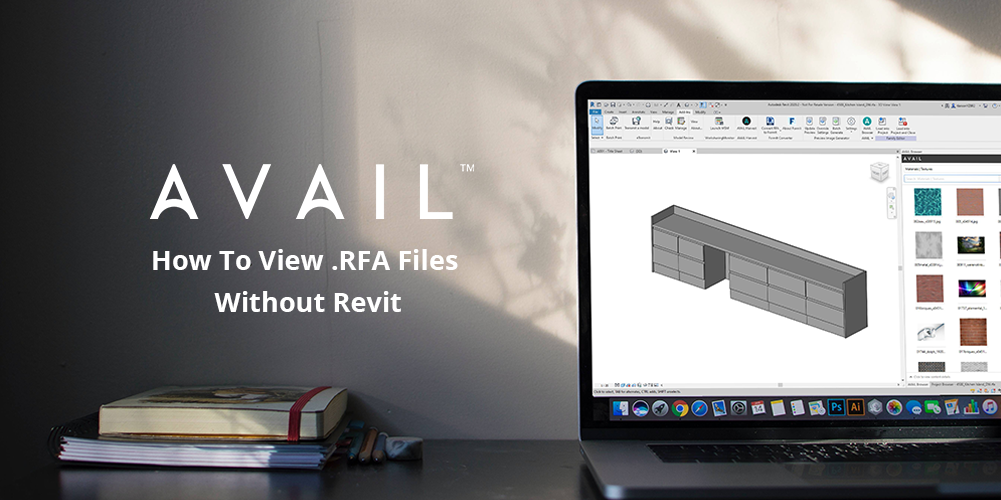 Find, manage, and use .RFA files with AVAIL's visual, searchable interface
Free your .RFA's (Revit Family Files)
.RFA is a file extension assigned to Revit Family Files, a file type designed specifically for the BIM Modeling Software Autodesk Revit.

Revit families are a group of 2D and 3D digital components that aid in the development of .RVT's (Revit Project Files). Revit families are broken down into three primary types: System Families, Loadable Families, and In-Place Families. Before taking a deep dive into how these can be viewed, managed, and deployed, let's take a look at some examples of each.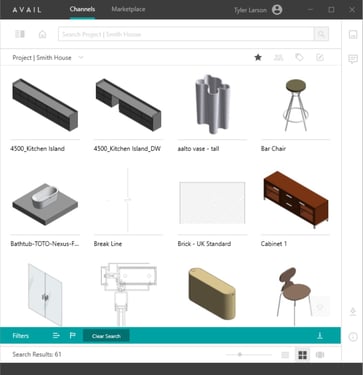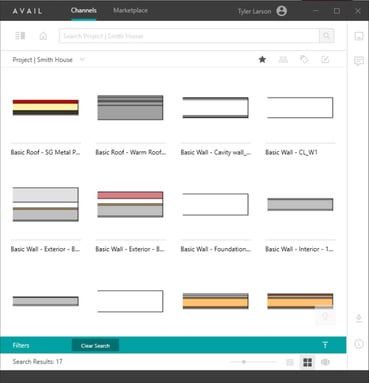 System Families in AVAIL Loadable Families in AVAIL
System Families usually come in the form of fundamental building components, such as floors, walls, stairs, or roofs. Sadly, there is no way to view, save, or access System Families outside of a Revit .RVT Project File (unless you have a harvesting utility, like AVAIL Harvest).
Loadable Families are highly customizable in format, and often include manufactured elements such as furniture, casework, doors, or profiles.

In-Place Families, the final type, allow you to create project-specific families while working in a Revit Project File (.RVT). These are ideal for custom architectural elements, such as archways or building pads.
THE CHALLENGE OF FINDING, MANAGING, AND USING .RFA FILES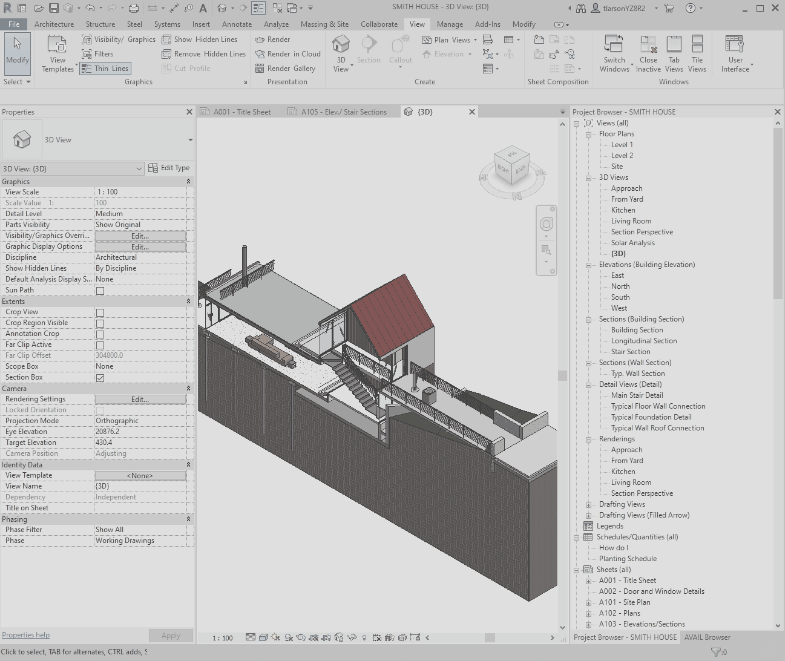 Revit was engineered to be the exclusive container for several type
s of BIM elements, including System Families and In-Place families. Much like a parasite, these family types
could not survive without a host .RVT file
. As a result of this structuring,
Revit Container Files
emerged to help teams find, edit, and deploy these families into projects. In the case of Loadable Families, Container Files also help with making unilateral edits (such as updating line weights, annotations or Nested Families).
In order to use System and In-Place families previously, users needed the "Load Family" feature, which required long, text-based dialogs with the occasional grainy thumbnail. There was no way to filter, search for, or preview files without basically loading them into your project and testing from there (hardly an optimal or efficient process).


family files on demand

AVAIL Desktop and AVAIL Browser for Revit have upended this system, allowing you to search for, preview, and load families into your project, all using our sleek minimal interfaces. High-Res Thumbnails, Tags and Filters, and Custom Channel Cards come together to create a system that grants you access to your .RFA files at lightning speed with as little lag, interference, and folder searching as possible. With AVAIL Harvest, users can now view never-before-seen System Families as discrete elements in their browser, and view Loadable Families from Container Files without needing to open Revit at all. All together, AVAIL's feature set provides a whole new way to experience your Family Files.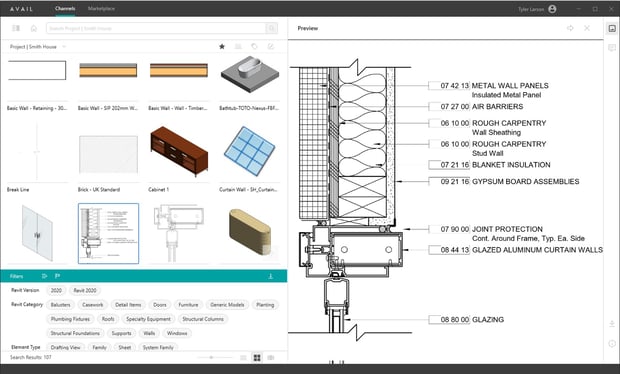 Want to learn more about how AVAIL frees up your Revit Workflows? Check the links below!

Why Content Visualization Matters
5 Steps to Transform your BIM Library