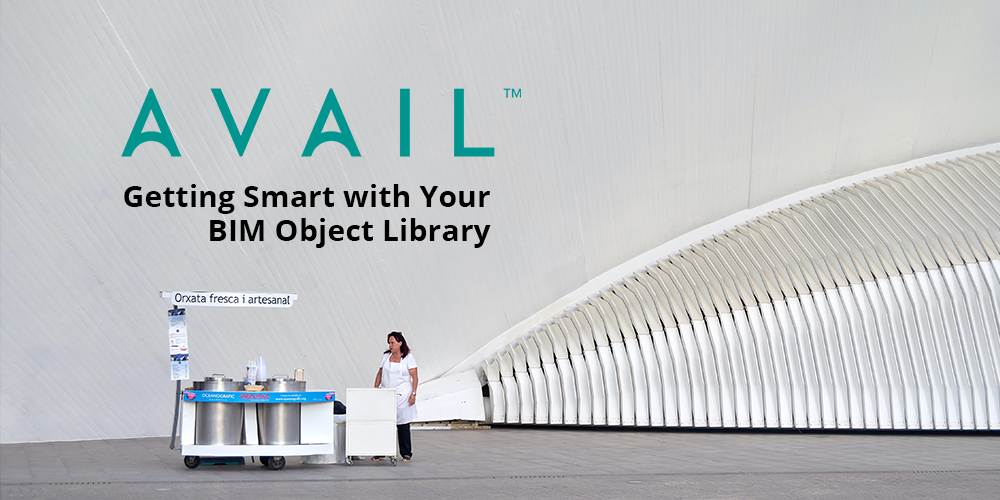 Use AVAIL's suite of tools and features to create a beautifully simple BIM Object Library environment
At AVAIL, we've committed ourselves to delivering an intuitive, automated, beautifully simple content management system - one that makes it easier than ever to transform your BIM library in just a few simple steps. For some teams, the peace of mind and efficiency that comes with deploying AVAIL is almost instantaneous, and expands with broader deployment.

Recently we've begun outlining some of the strategies, approaches, and features that make AVAIL a transformative CMS for BIM teams. We know change can be hard to commit to, and want to ensure that our clients understand just how powerful (and easy to implement!) our suite of tools is.
Look at everything you can do with AVAIL!


Check out the articles below for some of our 'Best Practices' and benefits of the AVAIL CMS
1.

Prevent Duplicate Revit Content: Tired of seeing families, details, and other common assets getting rebuilt, duplicated, or corrupted? AVAIL's Visual Search empowers users to find and evaluate existing content before recreating it themselves.
2.

Organize Your Revit Browser

: Wish that browsing through your Revit Project for sheets, views, and other assets were easier and more visual? Our oft-forgotten Project Mode within the AVAIL Browser for Revit allows you to create thumbnail images of all of your Sheets, Views, Families, and other assets, and search for them by keyword without using the Ctrl+F and scroll command.
3.

Optimize Your Revit Templates and Content Library

: Getting to a lean Revit template is tricky and involves balancing it with a content library that is robust. Use AVAIL to help get this relationship right.
4.

Integrate your Training Content

: Get people on boarded into your new system rapidly
5.

5 Steps to Transform your BIM Library: It's all about speed and efficiency. AVAIL has been engineered to rapidly revolutionize your content management system. In fact, we've distilled it down to a 5-step process that can help firms get up and running with their most critical content in as little as a few hours. We see content management as something you do perpetually - not every once in awhile - and we want to make it as easy as possible.
It's time for a digital transformation: Times have changed, so why hasn't Windows File Explorer? The days of 'where is that piece of content?' have drawn to a close with AVAIL's unique cross channel search and visualization technology.

Get ahead - and stay ahead! - with AVAIL Content Management.